A few weeks ago I  signed up for the Just One Sketch class from Miss Smith.  The idea is you take one sketch and just by  making a few changes you get a completely different layout.  To start with you could make your own sketch or use a sketch. Since I am lousy at making a page without a sketch anyway I decided to pick a sketch from Shimelle Laine. I always love her style but I her one page layouts even if it isn't always my style and I need to try making one page layouts as most of my layouts tend to be two page recently.  So I choose this sketch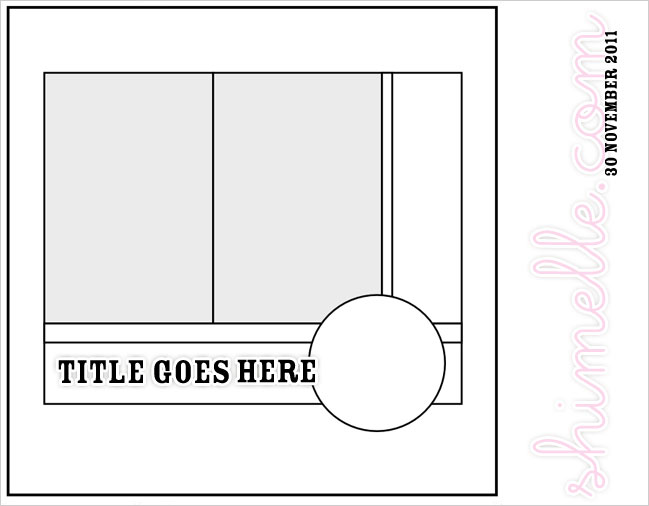 Here is the first layout I made using the sketch.
Echo Park Time and Seasons
The next prompt was to rotate the sketch. I rotated the sketch and combined the two pictures and used one picture.
The next prompt is to use a monochrome colour scheme. I guess that's one I'll have to try this weekend.
Shanna.