As I've already mentioned I love Allison Davies Sketches and her website www.sketchsupport.com.
This is the one page sketch for January….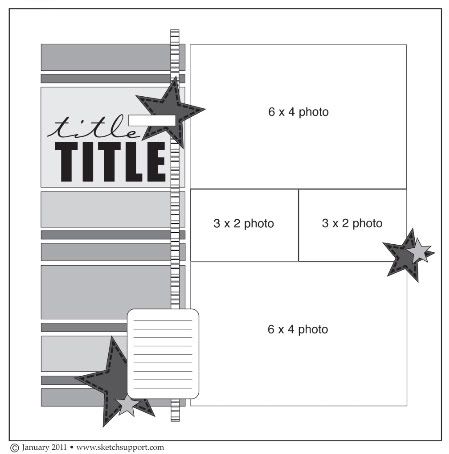 I've already shown you this layout based on it
Here as some other layout using this sketch as a jumping off point.
This one turns it 90 degrees.
and this page flips the layout and makes into a two page spread.
Shanna